Prior to 2008, Meadville Medical Center did not offer Radiation Therapy to our community. When the Board of Directors and Administration made the decision to open an Outpatient Cancer Treatment Facility; the decision was also made to make it a Comprehensive Cancer Center, where patients could receive Medical and Radiation Oncology treatments.
Radiation Oncology at YGBOI includes:
A CT scanner for 3D and 4D treatment planning
Medical Physics & treatment planning with a Dosimetrist
A linear accelerator equipped with multi-leaf collimators
On-board imaging capabilities and 3D/IMRT/VMAT/DIBH treatments
Varian single database record and verify system (ARIA)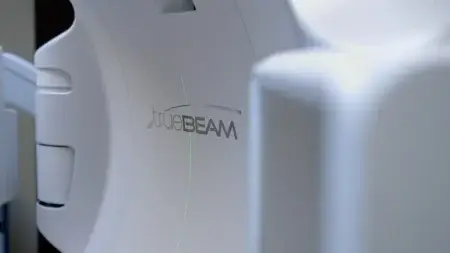 Radiation therapy is an essential component of standardized cancer treatment. A linear accelerator is the machine that safely delivers the prescribed dose of radiation to patients in need. Radiation therapy requires patients to have multiple treatments for an extended period of time. Simulations are performed with a CT scanner equipped with Tumor Localization software. Intensity modulated radiation therapy (IMRT) and Volumetric Modulated Arc Therapy (VMAT) treatment planning is done utilizing the radiation planning system. These treatments are delivered using a linear accelerator which is equipped with on-board imaging capabilities along with the capabilities for Deep Inspiration Breathhold (DIBH).
Read more about the Yolanda G. Barco Oncology Institute's capabilities with the TrueBeam system.