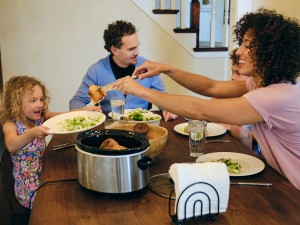 So, you have a routine for back-to-school lunches started, but what about those evenings (and weekends) after school, school activities, and work? Some days, there is little time and energy to spare when trying to decide: "what's for dinner?" much less trying to figure out how to make a good dinner selection both quick and healthy! The key in this situation is learning to plan ahead and learning what to keep and use on hand to prepare something delicious and nutritious for you and the whole family!
"Eating healthy doesn't always have to be a huge time investment if you think ahead and have the right recipes and ingredients on hand," says Bethany Say, RD, LDN, CDCES. "I'm a huge proponent of cooking 2-3 meals (with enough for leftovers) over the weekend to enjoy as heat-and-serve meals during busy school nights."
Meal preparation, when done right, will help save both time and money, as well as spare you the frustration of getting a nutritious meal that you and others enjoy onto the table when work and school schedules are tight. You may balk at the notion of NOT buying packaged and prepared foods (and let's face it, there are times when that's OK!), but preparing your own ingredients will ultimately save you money. Ask yourself: "will this dinner provide me with tomorrow's lunch?". Registered dietician, Bethany Say, offers a handful of key tips will help you figure out which recipes will work the best, whether you're already pressed for time and looking for ideas, or are able to plan out meals for a few days or even an entire week in advance!
Remember that convenience costs more! 
Choose recipes that make enough for leftovers later in the week, saving you time and money on additional meals!
Try one new recipe along with 1-2 "tried and true" recipes. This allows for some room for error if a new recipe does not work out!
If prepping all at once, choose recipes that utilize different cooking methods to allow for multitasking. For example, you might put a sheet tray recipe in the oven while another recipe cooks in a crock pot.
Look for recipes that are "one and done", aka,  "dump and go". Look for sheet tray, crockpot, air fryer, or one pot/skillet within the recipe name.
Take notes! You may find your creative juices flowing (no pun intended!), and will have future recipe modifications to improve portions, flavor, etc., to use at a future time!
Suggestions for Quicker Meals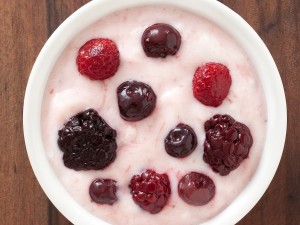 From the freezer
Keep your freezer stocked with frozen vegetable blends, whole grains, and grilled chicken.
Keep frozen berries and light yogurt on hand for quick sides or smoothies. Add protein powder for extra nutrition!
Salads
Try salad mixes that come with toppings and dressing.
Add chicken or tuna packets, cheese, hard boiled eggs, and even nuts for protein with a salad blend.
Charcuterie
Consider a nutritious charcuterie board with a variety of lean meats, cheeses, and fresh fruits and vegetables! Some suggestions include:
Cheese made with skim or 1% milk
Turkey or chicken deli meat
Turkey pepperoni
Walnuts, almonds, pistachios, sunflower seeds, etc.
Fresh-cut fruit or "hand" fruit (apples, peaches, pears, etc.)
Raw veggies and dip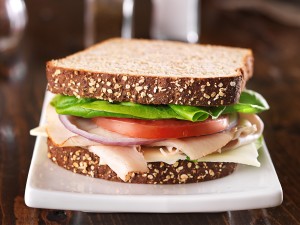 Sandwiches
Try whole grain sandwiches, subs, wraps, or low carb alternatives with the following choices:
Roast beef, ox roast, turkey, chicken, ham
Cheese (that skim or 1% mentioned above!)
Lettuce, tomato, onion, pickles, etc.
Suggested Sides
Fresh fruit or a fruit cup, veggies and dip, and vegetable blends that can be easily steamed and cooked
Light yogurt or Greek yogurt
Rice cakes or popcorn chips or baked chips
Quest chips (low carb alternative)
Whether you need them for tonight's dinner plans, or a couple of things to prepare on a Sunday afternoon for the upcoming week's lunches, check out the recipes below for some ideas, curated by Bethany Say, RD, LDN, CDCES. Meadville Medical Center offers nutrition services at our Mind-Body Wellness facility.