Summertime is fast approaching, which means that gardens are being planted and outdoor grills are coming out of storage! Now is the perfect time to think about increasing your consumption of fruits and vegetables while trying new things to make healthy choices part of your everyday lifestyle.
Benefits of Fruits and Vegetables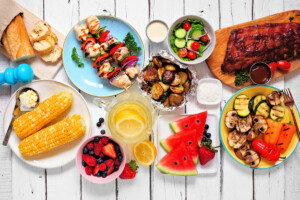 They're high in fiber, which helps to lower and support healthy cholesterol levels, feeds healthy bacteria in the gut, helps with bowel regularity, and helps you feel full on less calories!
They contain micronutrients, which are vitamins and minerals that support a healthy immune system and metabolism.
They can satisfy cravings, especially fruit, which is a healthy option without any added sugar.
Both fruit and vegetables are a good boost of energy via natural sugar/carbohydrates.
Incorporate Into Your Everyday Meals
Wake up to fruit by adding it to your morning oatmeal, cereal, yogurt, and even waffles!
Add them to the grill, yes, even fruit! Make kabobs with pineapple, peaches, and banana. Grill over low heat until fruit is hot and slightly golden.
Make your salads colorful by adding baby carrots, grape tomatoes, spinach leaves, and even mandarin oranges!
Swap out chips for vegetables and pair with dip. Try whole-wheat pits in hummus, baked tortilla chips in salsa, and strawberries and apple slices in yogurt. Find a combination that suits you!
Need a little inspiration? Check out the recipes below, curated by Bethany Say, RD, LDN, CDCES. Meadville Medical Center offers nutrition services at our Mind-Body Wellness facility.
Apple Coleslaw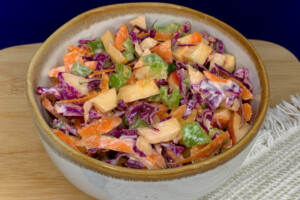 This sweet and crunchy coleslaw blends cabbage, carrot, apple, and green pepper for a colorful side dish.
Berries 5 Ways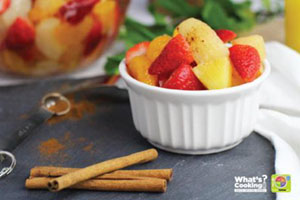 Berries are extremely versatile and there's no better season than summer to add them to your snacks and meals.
Breakfast Parfait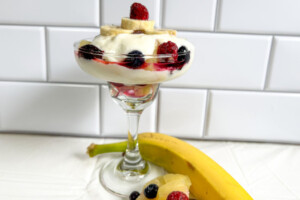 This simple but delectable breakfast parfait uses four types of fruit: fresh, frozen, canned, and dried.
Cucumber Watermelon Salad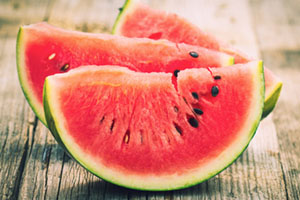 Cucumbers and watermelon often ripen around the same time during summer, so this recipe is delicious as well as convenient.
Farmers Market Salsa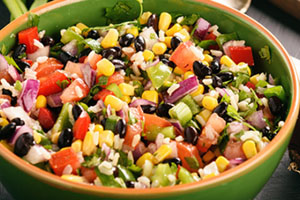 Good any time of the year, but phenomenal with fresh summer vegetables, this black bean and salsa offers some major flavor.
Grilled Fruit Kebabs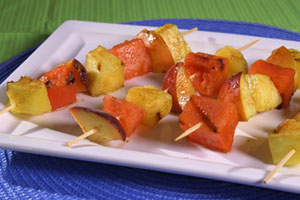 Try these for your next picnic or cookout! These fruit kebabs are lightly sweetened with honey and cinnamon.