This section includes specimen collection information for the laboratory, microbiology, pathology, and blood bank. Reference materials such as logsheets for reference specimens, instructions for using a lock box, and courier specimen packing lists are also available. Consult separate information for microbiology, pathology, and blood bank specimens on their respective pages.
Tests Collected by MMC Lab Only
Due to time and temperature constraints, certain tests require special handling. This list is comprised of tests that should only be collected at MMC Lab.
Ammonia
Antiphospholipid Ab
Antithrombin III,
Functional (Activity), Plasma
Chain of Custody Collection, DNA/Urine
Cortisol, Saliva
Cryoglobulin and Cryocrit
Glucose, Cola 1 hour, Preg
Glucose Tolerance Tests
HIV1 RNA, QN, PCR
Homocysteine
Lactic Acid Vitamin E (Tocopherol), Serum
Lupus Anticoagulant Evaluation
Platelet Aggregation Study (must be scheduled)
Protein C, Functional (Activity), Plasma
Protein C-Resistance, Activated
Protein S, Functional (Activity), Plasma
Semen Analysis
TB Gold (Quantiferon)
Urovision (FISH)
Vitamin A
Vitamin B1
Vitamin B2
Vitamin B6
Vitamin C
Vitamin K1
Von Willebrand Factor Antigen, Plasma
Von Willebrand Panel
Important Collection and Submission Information
Laboratory test results are dependent on the quality of the specimens submitted. It is important that all specimens and order forms be properly and completely labeled.
The label should include:
Patient's name
Patient's date of birth
Date
Time of collection
Initials of the phlebotomist
Origin (source) when applicable
If there is any doubt or question regarding the type of specimen that should be collected, it is imperative that Meadville Medical Center Laboratory be called to clarify the order and sample requirements.
It is important that the specimen be stored at the proper temperature (ambient, refrigerate, or frozen) until it is transported to the laboratory.
All specimens are to be placed in special biohazard zip-lock bags for transport. Please secure all lids tightly before transporting. If the specimen is frozen, label the bag with a "Frozen" sticker. The request form is to be completed in entirety and placed in the outer pouch. (See Preparation for Transport later in this section.)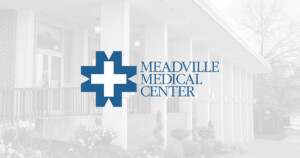 Detailed Swab and Collection Charts Source Chart​ Download the pdf version of the source chart, which determines what type of
Read more information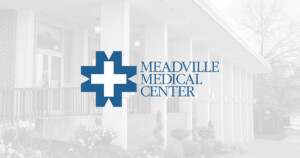 Reference Specimens NOTE: If pathology slides need to be picked up, notify the pathology secretary at 814-333-5661. Please call at
Read more information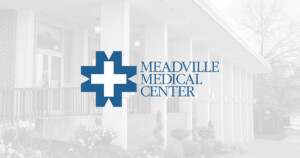 Specimen Collection for Pretransfusion Testing All patients who are collected for blood products, blood components, or "Type and Screen" must
Read more information